This post contains affiliate links, for more information please read our disclaimer on affiliate links.
Tom, Indy, and I are about to spend our second winter traveling the Baja peninsula of Mexico. Last year we often encountered RV caravan tours as we traveled, and we couldn't believe the prices they were charging people just to drive through Baja! If you're considering camper travel in Mexico here are the reasons why you should NOT take an RV caravan tour.
They are VERY overpriced
The first, and biggest, reason not to take an RV caravan tour to Mexico is that the cost is exorbitantly high. A two week RV caravan tour to Baja costs anywhere from $2,000 to $3,500, and that doesn't even include gas! Our camper travel in Baja costs us about $1000 per MONTH, and that includes plenty of meals out, camping fees, gas, and some tourist excursions like whale watching.
It is a business model based on fear
How do these caravan companies justify such a high price? They harness people's fears about RVing in Mexico. That's it, plain and simple.
There are numerous guides to Baja that will take you step by step through the peninsula. It is not difficult to drive a camper through Baja, the people in Baja are kind and love to see tourists, and as long as you don't drive at night (due to a lack of street lights) the highways are safe and easy to navigate (there's really only one highway on the vast majority of the peninsula).
We felt very safe traveling through Baja, but we may never have realized how safe we actually were if we had taken an RV caravan tour.
If you are part of an RV caravan tour you will have trouble meeting other travelers
We saw several RV caravan tours as we traveled through Baja, and besides a few brief conversations with RV caravan tour leaders we never really met anyone that was traveling in them. This is because these caravans will rent out an entire campground for a few days, which means the caravan members rarely have an opportunity to meet other travelers (and there are LOTS of other travelers in Baja).
Of course, if the caravan members did meet other travelers they may be disappointed to learn that they could have visited all the same campgrounds, experienced the same excursions, and had a very similar social experience for just a fraction of the price they paid for the caravan tour.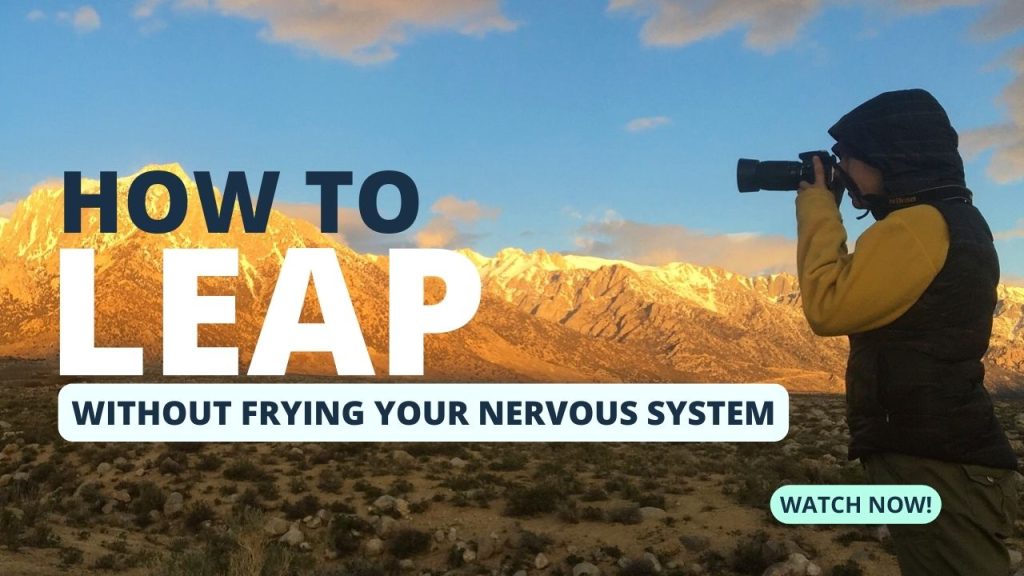 RV caravan tours miss out on the true cultural experience of Baja
The only locals these caravans encounter are those in the tourist industry (i.e. tour leaders, souvenir salesmen, etc). We regularly noticed that caravan members traveled in groups and avoided areas that locals tend to frequent. My guess is that non-touristy areas felt unsafe to caravan members, so they were nervous about venturing into more authentic Mexican neighborhoods.
Some of the most rewarding cultural experiences in Mexico are outside the major tourist areas. The sad truth is that the tourist areas in Mexico tend to have the highest crime rates, so the idea that it is safer sticking to the tourist areas is an absolute fallacy.
RV caravan tours miss out on the social experience of camper travel in Baja
Baja Mexico is our absolute favorite destination for camper travel. There are many reasons for this, but the biggest is that we met TONS of interesting and diverse travelers there.
Baja is a mecca for North American camper travel including van lifers, European overlanders, RV lifers, cycle tourists, and hitchhiking campers! Aside from the camper travelers Baja is also FULL of nautical adventurers.
We met several travelers who were sailing the entire coastline of Baja on everything from tiny sailboats to huge yachts. Had we taken an RV caravan tour to Baja we would have missed out on meeting the vast majority of these inspiring travelers!
If you are considering camper travel in Baja and need help planning your trip we highly recommend this guide and this Baja travel book, both of these texts were indispensable to our Baja Mexico adventures.
Also, let us help you plan your Mexican road trip! Check out our blog posts on camper travel in Mexico.
Most of the RV camping in Baja is off the grid. Check out my complete guide to RV dry camping and boondocking!
New to camper travel? Or perhaps looking for a gift for the camper traveler in your life? Check out our Top 10 Essential Motorhome Accessories and our recommended camper life gifts/products.
Did you enjoy this post? Pin it to Pinterest: