This post was updated February 2023
This post contains affiliate links, for more information please read our disclaimer on affiliate links.
Baja California Mexico is our favorite road trip in the world (so far)! Traveling the scenic, winding roads of the Baja Peninsula is a camper life adventure you definitely need to experience. Baja California is a camper's paradise, and in this Baja travel guide I'll share everything you need to know about Baja camping.
What's in this Baja Camping Guide?
Why Baja camping is a camper life dream
Most people living the camper life love beautiful scenery, cheap campsites, and meeting nice people. After spending over two years RVing North America, Tom and I agree that Baja California offers the best of all three.
The scenery in Baja cannot be matched. As you're driving the Baja peninsula you will experience the huge surf of the Pacific Ocean, the unusual plant life of the Baja desert, and the flat, mirror-like lagoons of the Sea of Cortez.
Cheap and free camping is simple to find in Baja. You will have your pick of spectacular oceanside boondocking spots and affordable campgrounds.
We met so many lovely people in Baja- locals and travelers alike. The locals are friendly and welcoming to visitors, and Baja road trippers tend to be a friendly, laid-back bunch. Of all the places we've traveled, we found it easiest to make new friends in Baja.
Where is the Baja California Peninsula?
Baja California Mexico is located in Mexico just south of California and Arizona. The Baja Peninsula is bordered by the Pacific Ocean on its west side, and the Sea of Cortez on its East side.
You can cross the border from the United States into Baja at Tijuana, Tecate, or Calexico.
When Should you Visit Baja California?
Baja is best visited in the fall, winter, and spring when it is comfortably warm and dry. In these seasons you can expect very little to no rain and temperatures in the 80s with very little humidity.
In the summers Baja becomes extremely hot with temperatures inching into the 100s Fahrenheit and with high humidity.
Recommended Camping Gear for a Baja Road Trip
Baja is extremely camper friendly, and camping is the BEST way to see this beautiful region. In order to get the most out of your trip you'll want to have a few specific items that will make your Baja travel more comfortable.
Heavy Duty Tent Stakes or Rebar
Whether you're tent camping or traveling Baja in your camper, it is a good idea to carry heavy duty stakes with you. Baja can get VERY windy, and wind speeds can reach up to 50mph at times.
If you want to put up a tent, canopy, or shade structure you will want to secure it with heavy duty stakes and extra guy lines (for shade structures). This will ensure your campsite can handle the winds when they pick up.
Sand Tracks or Burlap Bags
Campsites in Baja will often be right on the beach, so you need to be prepared in case your vehicle gets stuck in the sand!
Sand tracks are long, plastic platforms that you place in front of (or behind) your tires when you're stuck. The friction of the sand tracks allows you to pull out of the soft sand.
Alternatively, ask your local coffee shop or grocery store for two burlap sacks (coffee and potatoes are often delivered in these). Burlap sacks can be used in the same way you would use the sand tracks to get yourself out of the sand.
Sand tracks are likely easier to use than burlap sacks, but far more expensive.
A Shovel and a Bucket
These are two must-have items for camping on the Baja peninsula! Since you will be doing a lot of beach camping, you will often find yourself camped on dramatically un-level ground.
You can use the shovel to dig out holes to help level your camper, OR if you are tent camping the shovel can be used to create a flat pad for your tent.
The bucket can be used to move sand and/or water, and is also nice to have for washing dishes, clothes, etc.
We like to use this collapsible bucket because it is lightweight and easy to store.
An Inflatable Kayak or Stand-up Paddleboard
While this certainly isn't required gear for Baja camping, it would be a real shame to camp on such beautiful bodies of water without having some sort of water craft.
Regular kayaks are expensive and hard to transport so Tom and I did a lot of research, and chose a Sea Eagle inflatable kayak for our Baja adventures. We absolutely LOVE our Sea Eagle kayak, and we take it out any chance we get.
Read our complete review of the Sea Eagle kayak here.
Another awesome option for getting out on the water is a stand-up paddleboard! We tried these out a few times in Baja, and more recently in Oregon, and they are FUN. I think they're a lot easier to learn on than a kayak, and they provide more flexibility- you can stand, sit, lay down, and even swim off of a paddleboard.
R.E.I. carries a number of high quality inflatable paddleboards,
check prices and reviews here!
UPDATE: We purchased inflatable standup paddleboards for winter 2021-2022 in Baja, and they were awesome! For camping trips in Oregon they are quickly becoming our go-to over the inflatable kayak!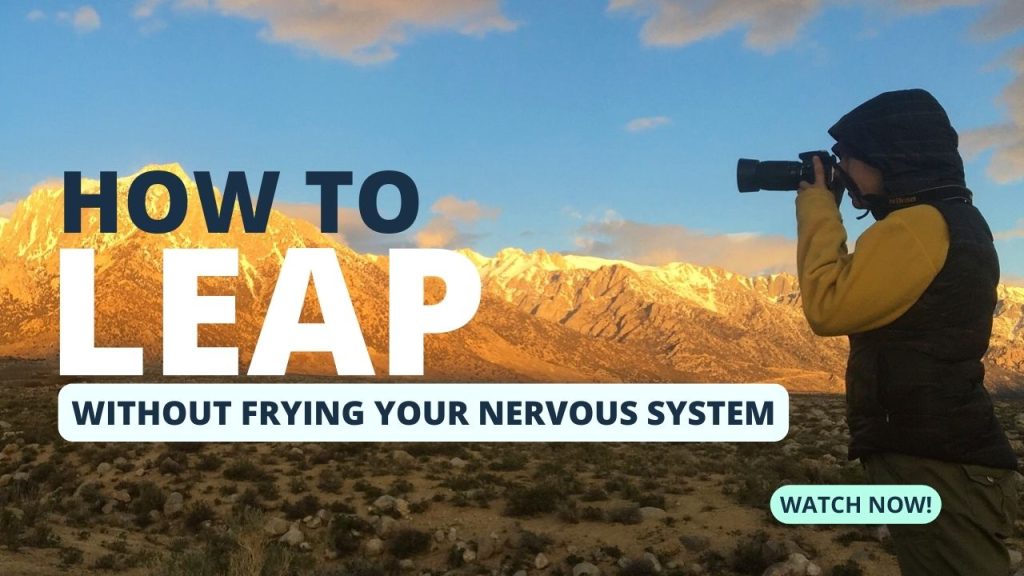 ioverlander Smartphone App
This app is free and by far the most useful tool you will find for camping the Baja peninsula. Anyone traveling Baja can add to the information in this app, and Baja travelers use it a LOT.
ioverlander will show you GPS coordinates and traveler reviews for campsites, gas stations, and tons of other services you may need while traveling Baja.
RV Water Line Filter
This is a filter you can attach directly to the hose that fills your water tanks, and we always carried one with us in Baja. You definitely don't want to drink the water in Baja, and this filter is a good precaution to keep your water tanks relatively clean.
IMPORTANT NOTE: We did not drink the water that we used this filter on. Instead we used our tank water for showering, washing, etc. We did not want to put unfiltered water into our tanks, but I would not trust this filter to clean the Baja water enough for drinking.
For our drinking water we stopped at water purification shops where we filled large 7-gallon jugs with purified water.
The Best Baja Campsites
There are hundreds and hundreds of campsites in Baja! Here we are going to list just a few of our very favorites after spending two winters camping up and down the Baja peninsula.
La Jolla Beach Camp- Punta Banda
Located just south of Ensenada on the Punta Banda peninsula, La Jolla Beach Camp offers oceanfront RV sites with electric for just $15/night. These were the best sites we could find near Ensenada, and while they are a bit expensive for Baja, the campground is clean and well-kept.
The beach in front of La Jolla Beach Camp has a thermal spring that runs under the sand, and at low tide you can actually dig yourself a hot tub to sit in!
Simply grab your shovel and walk barefoot on the wet sand until you feel a warm spot. Dig there, and you will see that the hole begins filling with hot water!
Rancho Santa Ynez- Cataviña
Between Punta Banda and Guerrero Negro, you will drive through the otherworldly Cataviña desert. Cacti as big as trees, giant boulders, and Dr. Seuss-like plants will tower over you as you wind your way through this extremely beautiful area.
When you reach the town of Cataviña you will see signs for Rancho Santa Ynez. This is a beautiful little campground with plenty of shady spots to set up camp. You'll pay $5/night for this gorgeous spot, and there are very basic cold showers available in the ranch house.
Be sure to stay up late enough to stargaze, as the stars in this spot are the brightest I've ever seen anywhere!
Malarrimo RV Park- Guerrero Negro
Guerrero Negro is located about halfway down the Baja peninsula, and while it is quite an ugly, no-frills town, it is the best place to stop for food and supplies as you make your way south.
Our favorite place to camp in Guerrero Negro is Malarrimo RV Park. The sites are small and level in a gravel lot with water and electric hookups. The real reason to stop here, however, is the awesome Mallarimo seafood restaurant. They offer a wide variety of delicious seafood plates.
If you are tent camping there are no great options in Guerrero Negro. While you could rent a camping spot at Mallarimo, you may want to spend a little more and rent one of their hotel rooms instead.
Camping Petates- San Ignacio
Many RV travelers will stop at the popular, highway-side Rice and Beans RV Park near San Ignacio. However, we found Rice and Beans to be very uncomfortable- nothing more than a concrete lot with bright floodlights that stay on all night.
Instead, we always stay at the serene Camping Petates. Located on the San Ignacio river, this little campground is a peaceful stop. You can basically make a campsite wherever there is space, and we usually camp right on the river under shady palm trees.
Our dog, Indy, loved swimming in the cool river, and you can easily launch your kayak or paddleboard. The toilets are very basic bucket flush, and there are no showers, but at only $4/night this is still a great deal.
Huerto Don Chano's RV Park and Campground- Mulegé
Mulegé is the gateway to the mind-blowing beauty of Bahía Concepción, an inlet of the Sea of Cortez. It's a lovely little town where you will want to stop for supplies and showers before making your way the beachside camping on Bahía Concepción.
Our favorite place to camp in Mulegé is by far Huerto Don Chano's. This family-owned park is clean, well-kept, and features shaded RV spots with water/electric in a charming banana orchard. Some of the sites even feature hammocks and shade structures.
For $10/night you get a campsite and access to bathrooms with flush toilets and hot showers.
Playa Santispac- Bahía Concepción
For RV campers in bigger rigs, Playa Santispac is quite possibly the most picturesque campsite you will find anywhere in North America. With beachfront campsites on a beautiful, turquoise lagoon, Playa Santispac is an RVer's dream come true.
This huge, flat beach campground can accommodate even the biggest big rigs, though there is usually an assortment of RV, campervan, and tent campers occupying the campsites.
Playa Santispec's sites cost $10/night, but may be less for tent campers. There is a restaurant and cold showers on site, making this a very convenient camping spot!
Playa Coyote- Bahía Concepción
One of the most spectacular campgrounds in all of Baja, Playa Coyote, features waterfront campsites lining a picturesque lagoon where whale sharks, dolphins, and other marine life are frequently spotted.
Grab one of these campsites for $10/night and you will find yourself with the most spectacular beachfront view you could ever imagine! This is a great spot for tent campers since many sites include a palapa (small hut for shade).
An added bonus is the friendly and social community of travelers who gather on Playa Coyote, where you will have no trouble making new and lasting friends.
Rancho Ecologico Sol de Mayo- Santiago
This campground is a true Baja hidden gem. We visited here on a whim, after reading a few reviews on Ioverlander, and it ended up being one of our favorite spots in all of Baja!
The campground is a very simple, shady area in the woods, and you can pull in anywhere to set up camp.
The real reason to visit here is the short hike from the campground to a series of beautiful, crystal clear, freshwater springs.
The first spring you come to is the most popular, and has a 20 foot waterfall cascading into a beautiful, deep freshwater pool. You can jump from the rocks next to the waterfall into the pool.
If you keep hiking along the trail, past the first spring, for a couple miles you will find several freshwater springs lined with huge, flat rocks. These springs are the perfect place to spend an afternoon swimming and sunbathing on the rocks!
This spot is pricier than most Baja campgrounds because the area is an Ecological Reserve that requires admission. It seems to vary depending on your negotiation skills, but we paid $6/night per person to camp here.
Los Frailes- Cabo Pulmo
On the very southern end of the Baja peninsula, on the Eastern coast you will find Cabo Pulmo, the home of the best scuba diving and snorkeling in Baja. It's a slow drive down a bumpy dirt road to reach Cabo Pulmo, but it is absolutely worth it!
Many of the beaches near Cabo Pulmo feature excellent swimming and snorkeling opportunities. Try to purchase a mask and snorkel in Mulegé long before you get to Cabo Pulmo, because the prices are MUCH better in Mulegé!
Our favorite spot to camp near Cabo Pulmo is a beach called Los Frailes. You can basically pull in anywhere that looks open, and it is free to camp!
The snorkeling off the Northern edge of the beach (near the rocks) is excellent, and you will see plenty of colorful fish. Walk up and down the beach just to the south of Los Frailes to see rays, dolphins, and occasionally even whales!
The BEST Place in Baja California to Visit (and camp)!
We saved the very best for last! The best place in Baja California to visit is Ojo de Liebre, which is just south of Guerrero Negro.
Every winter thousands of gray whales migrate to this lagoon to mate and give birth. Camping here is very cheap at just $5/night, and in the peak migration months of late December to March you can see whales jumping, spouting and swimming right from your campsite!
The campground at Ojo de Liebre is also located right next to the launching point for gray whale watching tours, which I HIGHLY recommend. For $50/person you will spend hours in a small boat in the lagoon, and you can expect to see whales up close and personal (they often rub against the boats)!
For more information about this incredible camping experience check out our blog post about camping on a gray whale lagoon!
Baja California, Mexico is our favorite spot in the world to camp, and we hope this guide helps you set out on your own Baja camping adventure!
For more information about Baja check out our Baja budget post, and read our Baja road trip guide!
We do not recommend taking an RV caravan tour to Baja and here we explain why.
For the best guide book on Baja
check out this Moon Guide, we use it extensively when we travel the Baja peninsula.
Want to read more about our travels? We traveled North America for over two years in a Toyota Motorhome!
Last winter we spent 6 months traveling Southeast Asia with nothing but carry-on bags!
And every summer we return to the USA to attend all our favorite festivals, including Burning Man!
Did you enjoy this post? Pin it to Pinterest!