This post contains affiliate links, for more information please read our disclaimer on affiliate links.
Post Updated: February 2023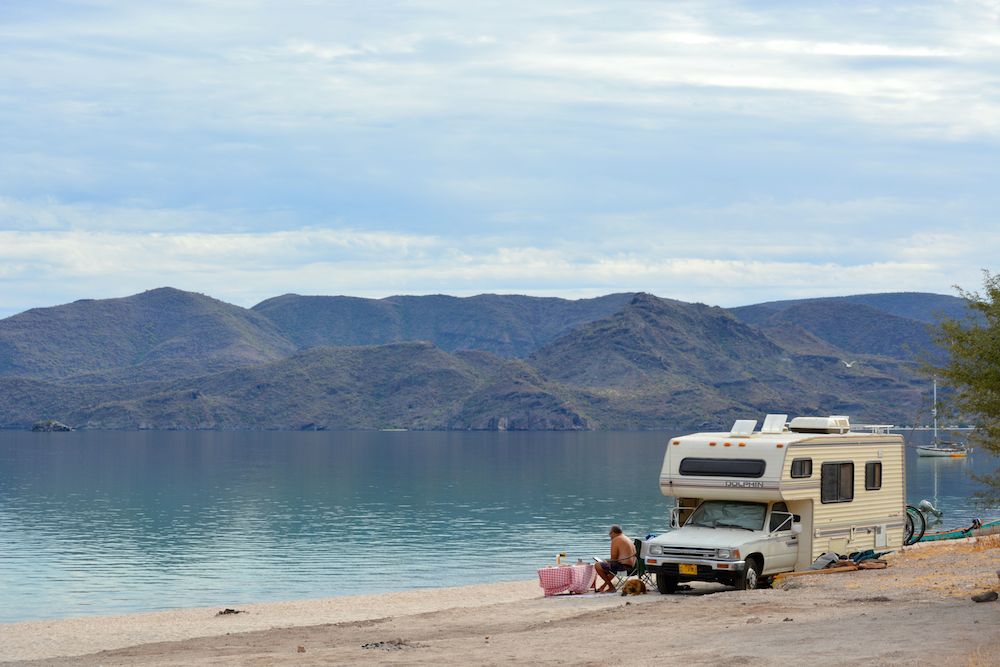 Traveling full time in a camper teaches you to use space very carefully. Over time we have also learned how to expand our space when we're camped somewhere for more than a few days. So, without further ado, I present to you…the ultimate in campsite decorating ideas: the outdoor living room!
What is an outdoor living room?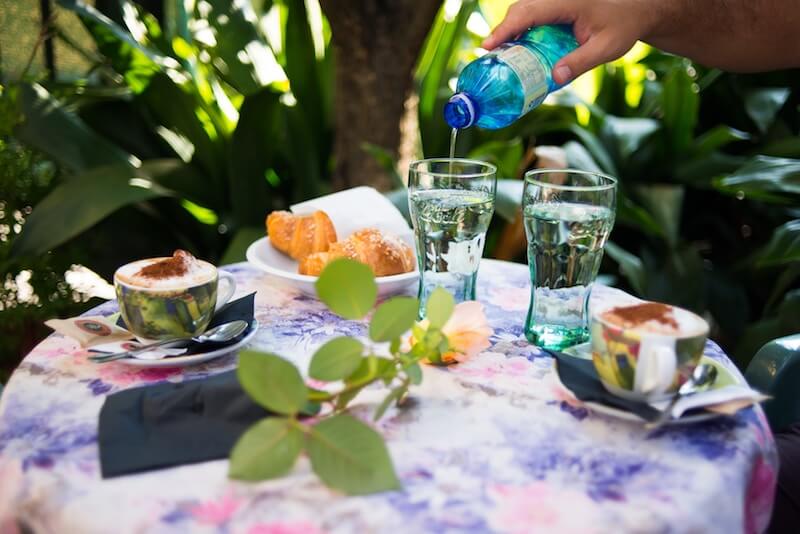 I'm glad you asked!
An outdoor living room is exactly what it sounds like- an outdoor living space that we create right outside our camper. Having an additional living space makes our RV feel larger, and doubles as a space where we can entertain guests that come over for dinner or drinks.
An outdoor living room is also a really fun way to display outdoor camper decor like campsite lighting ideas, campground decorations, and other cool RV decor that won't fit inside your RV!
What camping gear will you need to set up an outdoor living room?
There are some very cool camping accessories that will make your outdoor living room a breeze to set up!
Alternative RV Screen Room
Most of the RV screen rooms on the market are VERY expensive (they start at $600)! We had to figure out a way around this high price, because a camper screen room is essential to creating a comfortable outdoor living space!
Luckily, we discovered the perfect alternative to the traditional RV screen room- the Clam brand quick-set screen shelter.
Clam brand pop up screen shelters are amazing! They are lightweight, durable, and one person can put up this screen tent in about 30 seconds. They also cost less than HALF of what a typical RV screen room costs!
Our Clam screen tent easily withstands high winds, unlike a traditional RV screen room, so we can put it up at the beach or desert and leave it up without worrying about it!
Our screen room shades us, protects us from insects, and gives us a private space outside of our camper where we can relax.
Check the current price of Clam brand screen tents here!

Weatherproof Camping Mat
A weatherproof camping mat is an awesome camping decoration for your RV. These mats are an essential addition to your outdoor living room.
Weatherproof RV mats come in LOTS of shapes, sizes, and colors so you can really personalize this piece of RV decor.
I recommend getting a mat that covers most of the space in your screen room, because this will allow you to easily remove your shoes and lounge in your outdoor living room.
I also use our weatherproof mat as an exercise mat and a yoga mat! This is a really versatile campsite item.
Check out weatherproof mats here!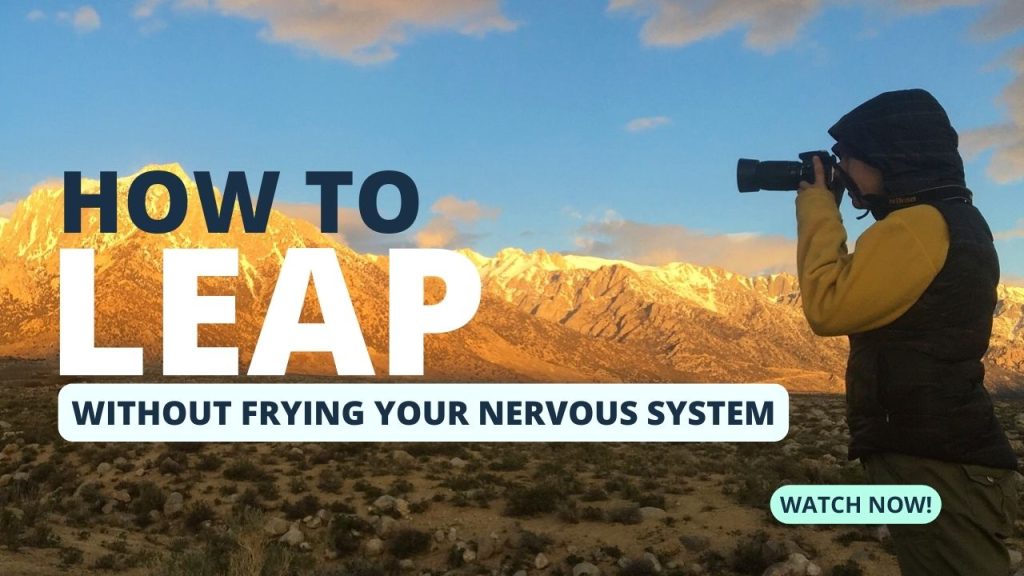 Folding Card Table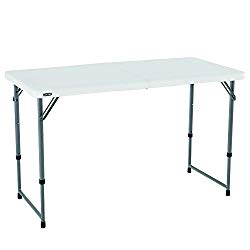 If you're out boondocking it's unlikely your campsite will have a picnic table, and an outdoor table really makes a campsite feel like home.
We always travel with an adjustable height, folding card table. For the two of us it is just the right size.
The adjustable height means that we can use this table as a dining table OR a coffee table depending on our needs.
Check the current price of an adjustable height folding card table!

Weatherproof Table Cloth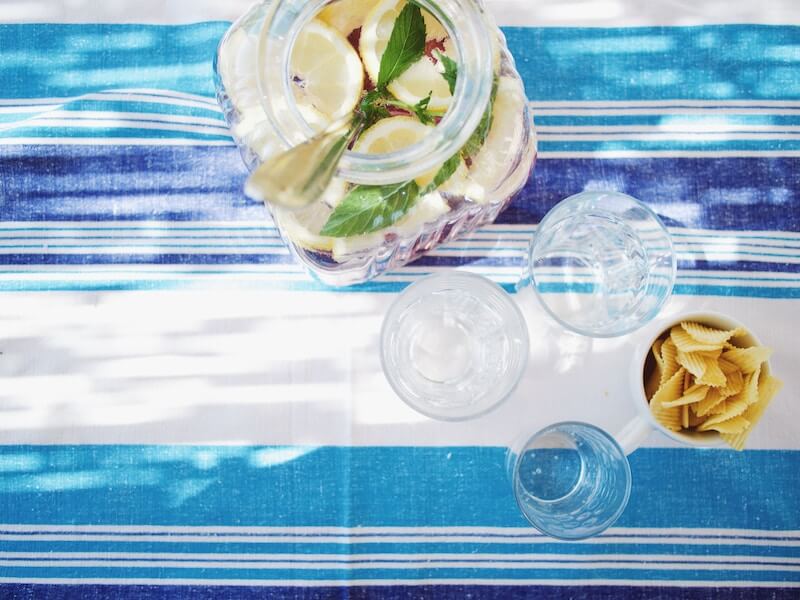 While you can certainly survive without a table cloth, this is one piece of campsite decor that can really make your campsite feel like home.
I recommend a waterproof/weatherproof table cloth, because they are MUCH easier to clean on the road.
This is another item that comes in lots of shapes and sizes, and you can use this to really personalize your camping area!
Check out weatherproof table cloths here!

Zero Gravity Camp Chair
This is the EZ Boy of camp chairs! You can sit upright in it, or you can extend the legs out and lean back in it like a lounger.
We always travel with one of these chairs, because they are awesome for reading, napping, or just relaxing and taking in the nature around you.
Check the current price of zero gravity chairs here!

Director's Camping Chair
These are sturdy, comfortable camping chairs that are excellent if you suffer from any back issues. Regular camping chairs tend to be very hard on the back and joints, but director's chairs provide lots of back support!
Check the cost of director's chairs here!

Campsite Lighting Ideas
Now that you've setup an outdoor living room you need to light it! There are so many campsite lighting options available that it can be hard to choose. We've tried nearly every type of campsite lighting out there, and there are a few lights that stand out far above the rest.
Luci Solar Lantern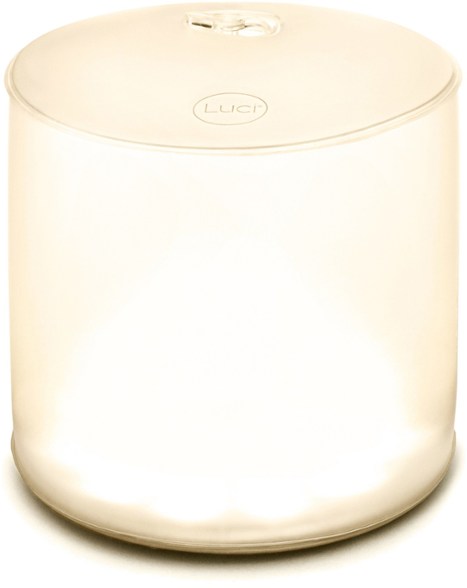 The Luci Solar Lantern is our absolute favorite campsite light. It is super lightweight, packs down flat, and then can be easily blown up in seconds.
The Luci light also recharges in the sun, and holds its charge for hours. Unlike some other solar lights we've tried, our Luci light glows very brightly without losing its brightness over time.
We currently own three Luci Solar Lanterns, and they come in a variety of colors and sizes.
Check out Luci Solar Lanterns here!

Artificial Flame Tiki Torches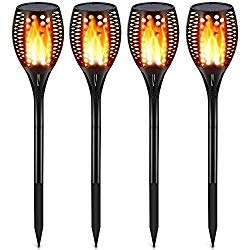 Fire and RVs don't mix well. RVs have lots of flammable components, and having candles in and around your camper can be very dangerous.
If you love the look of candlelight but don't want to take any risks you will love these artificial flame tiki torches! They look just like real tiki torches, but without any actual fire. Additionally, these torches are solar powered, so they recharge during the day!
These can be placed at the entrance to your outdoor screen room, to help light your way.
Check the current price of the artificial flame tiki torches!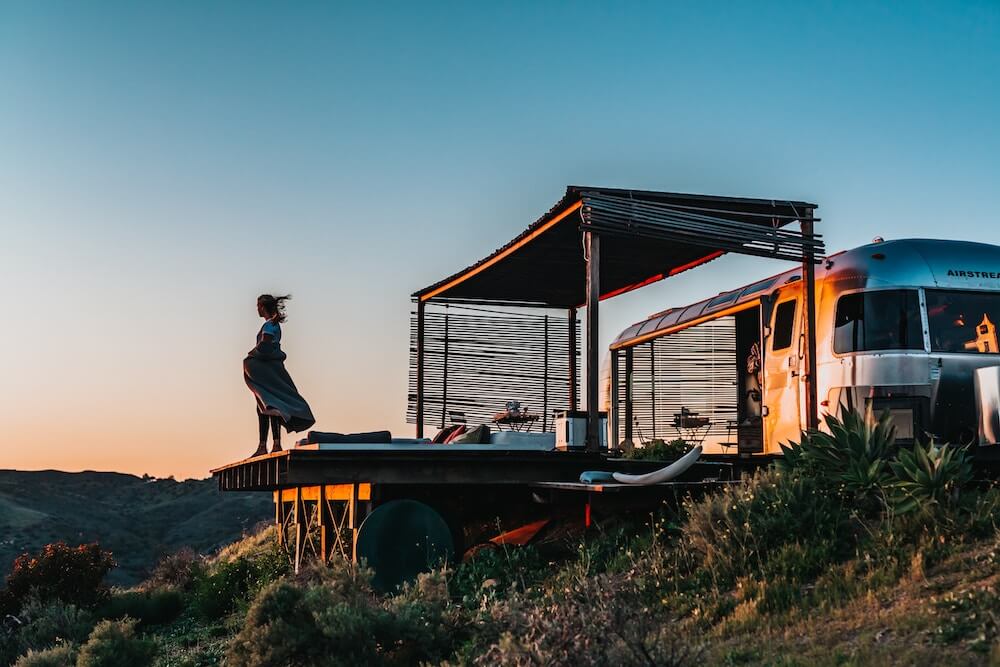 Now you have everything you'll need to create an awesome outdoor space for your camper! Our outdoor living room can be setup in less than 10 minutes, and it makes our campsites so much more comfortable!
Want more camper life hacks? Check out these camper life posts:
How to Install a Hard Floor in a Camper
10 Reasons why we LOVE Camper Life
Casino Camping: FREE and Convenient
5 Reasons we Avoid RV Parks and Where to Camp Instead
Why we Chose a Toyota Dolphin for Full Time Camper Life
When we aren't traveling by camper we like to pack a carry on and travel overseas! Read about our 6 month trip to Southeast Asia where we traveled carry on only (here we explain how we did it)!
Every summer we festival hop throughout the Western United States, and we never miss Burning Man! Read about our favorite festivals here!
Did you enjoy this post? Pin it to Pinterest!