This post contains affiliate links, for more information please read our disclaimer on affiliate links.
This post was updated February 2023.
Photo by Andrew Torr
Packing for a camping festival is a daunting task. There's a lot more to remember than just cute festival outfits (although cute festival clothes are definitely part of the fun)! Wondering what to pack for a festival? Tom and I have been attending festivals for nearly a decade, so here's our roundup of the festival gear we can't live without!
Festival Camping Gear
Having the right camping gear is essential to a good festival experience! After dancing, drinking, and going hard you want to have a comfortable campsite to retreat to. Getting a few hours of solid sleep each night can make or break your festival weekend.
Festival Tents
The first and most important piece of festival equipment you will need is a good festival camping tent. But what makes a good festival tent? That depends a lot on the length of the festival, and the environment of the festival grounds.
The best festival tents are comfortable and durable. Larger tents with more headroom, more ventilation options, and multiple doors tend to be more comfortable. Tents with a streamlined, dome-like shape (NOT tents shaped like a cabin or box!) tend to be more durable, and hold up better for multiple events.
The exception to these rules is if you are specifically looking for a tent for Burning Man. In that case you want the least amount of mesh/ventilation possible (because dust comes through any open spaces), and you want serious durability.
Basically, for Burning Man, comfort is less important than survival. (Heading to Burning Man for the first time? Read our Guide to Burning Man Prep. Considering a trip to Burning Man but you aren't sure? Read our post: Should I go to Burning Man?)
The Best Festival Tent for a Weekend Festival
The best tent for a weekend festival is the Marmot Limelight 3 Man Tent . It can be set up or taken down by one person in less than 5 minutes, it is designed to have added headroom which makes it feel a lot bigger inside, and it has TONS of ventilation and entry options. We take this tent to every short, weekend festival.
The Best Festival Tent for a Week Long Festival OR a Festival in an Extreme Environment
For longer festivals, or festivals in more extreme environments (like Burning Man!), a Canvas Kodiak tent is the BEST tent you can buy. It stays warm when it's cold out and cool when it's hot out. Plus, it can easily be zipped up tight to keep the dust out at Burning Man.
The Best Cheap Tent for Burning Man
If you're trying to do Burning Man on a shoestring budget, the best cheap tent for Burning Man is the Wenzel Alpine 3 man dome tent.
I used this multiple years in a row on the playa because it has very little mesh, and its shape holds up beautifully to windstorms. Also, as far as cheap festival tents go, this one is very well made. Mine lasted years before it got a tear in the side.
One thing to note: this tent is on the small side! it's definitely a solo festival tent- no way could it hold 3 adults! But for one person (or a very cozy couple) it is jussssst right!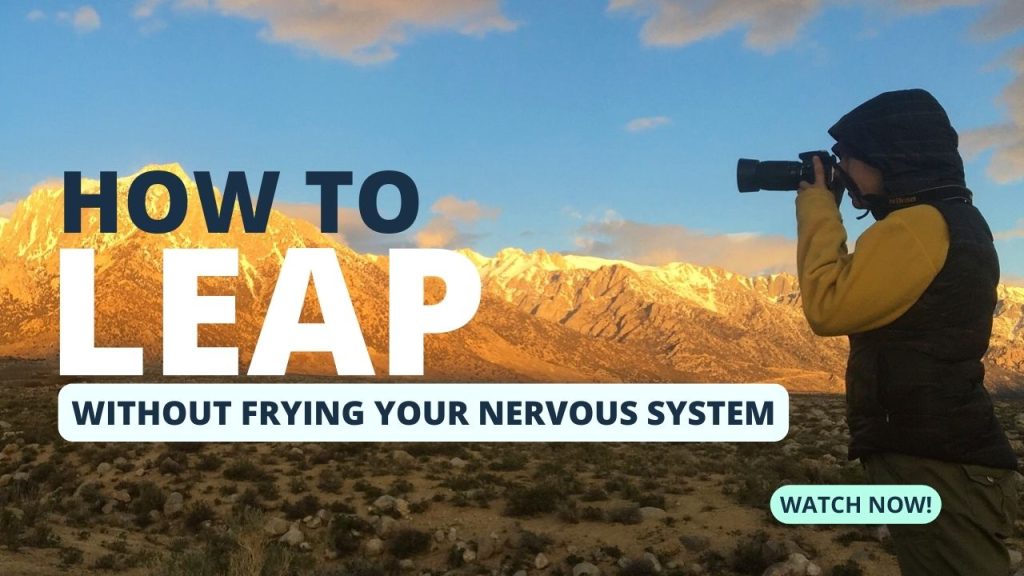 Sleeping pads and bags
The next item on your festival camping gear list is your bedding! I cannot stress how important it is to have a comfortable sleeping mattress and sleeping bag for a festival.
Camping at a festival is not the same as a weekend camping trip in nature. Festivals are crowded, noisy, chaotic, and generally you will be pushing your body much farther than you normally do. A good night's (or day's) sleep is a festival essential!
Many festivals will allow you to drive in and drop off your gear, OR will allow you to car camp. This is a HUGE perk, because it means you don't have to worry about bringing a lightweight sleeping pad. Instead you can roll in with one of these amazing foam sleeping mattresses.
We use these specifically for festivals, and they are BOMB! These mattresses feel like you are sleeping on a regular bed.
Pro tip: Bring your favorite pillow from home! A comfy pillow is one of our festival camping essentials.
As far as your festival sleeping bag, there are a wide variety of options that will work just fine. My recommendation for the most comfort would be to find a sleeping bag that does not taper (so no mummy bags), and that is made from a synthetic material.
I personally love my North Face Dolomite Sleeping Bag It is rated to 40 degrees fahrenheit, and thanks to the synthetic material it keeps me warm when it's cold, and cool when it's hot! This sleeping bag also comes in a two-person, "double-bag" option, which is AWESOME for couples!
Festival Camping Chairs
Choosing the best festival camping chairs is a lot like choosing the right tent, you want something comfortable and durable. There are LOTS of good options out there, but Tom and I have one ultimate favorite festival camping chair (and we only have one so we fight over who gets to use it LOL)!
It's called a zero gravity chair, and it is magical at festivals because you can recline in it far enough to take a nap if you want to. This is the best festival chair, it puts all other festival camping chairs to shame, and we clearly need to buy a second one…
Tent Light
When you stumble back to your tent in the wee hours of the night you are going to want a light! We always have a lantern in our festival camping kit. We absolutely love our inflatable solar Luci Light , which you can now get in a multi-color option that is perfect for a festival!
Camp Kitchen
Unless you want to spend a small fortune on food I recommend including a basic camp kitchen in your festival survival kit (and if you are going to Burning Man you will have to provide all of your own food anyway)! It doesn't need to be super fancy, just a basic one or two burner gas stove, a small pot, a spatula, and a skillet. We like this Coleman 2-burner camp stove because we can heat water for coffee AND cook pancakes simultaneously!
Also, don't forget a water bottle, a cup for non-water beverages, a plate, a bowl, a spoon, and a fork to complete your kitchen setup!
Cooler
A cooler is one of the most important pieces of festival camping equipment you will purchase, so don't go super cheap on this one. Festival coolers are a little bit like Goldilocks- you don't want one that's too small or too big, you want one that is jusssst right for your needs.
So ask yourself a few questions before you look at coolers: How many people will be using this as their primary cooler? How many cans of cold beverages will I want available to me? How much perishable food do I want to eat at this festival? 
Tom and I have found that for the two of us this Coleman Xtreme 70 quart cooler is perfect for festivals 4 days long or more.
If we are going to a shorter weekend festival we go with a 52 quart option instead (yes, we do own one of each). If you go to lots of festivals of different lengths it may be worth investing in two different cooler sizes. If you don't fill a cooler up it will not hold it's ice nearly as long, so a cooler that is too large can be a real annoyance.
Festival Pack
When you are planning out your festival stuff be sure to consider a festival pack! Lots of festivals are BIG, and you want to be able to carry water and extra clothing layers with you.
My favorite backpack for festivals is a Camelbak hydration pack, as it makes it easy to stay hydrated while you dance, AND it has a storage area to hold anything you want to carry with you.
Festival Clothing
How to choose the right festival clothing for you
Choosing clothes for festivals is extremely personal, but there are a few things to keep in mind when you choose your festival apparel:
The best festival outfits are versatile! Whether they can be layered, or are made of a material that will keep you comfortable in cool or warm weather, try to keep versatility in mind when you choose your festival apparel.

When you are considering what to wear to a festival take a moment to ask yourself if this outfit is

functional

. It may be beautiful, sexy, or funky (funky festival clothes rock), but if it doesn't work in the physical environment of the festival you are going to you won't end up wearing it much.

Do you feel good in it? The beauty of festival culture is that you can experiment with expressing yourself in a way that regular society deems inappropriate or strange. So rather than trying to mimic "festival style", choose festival accessories and clothes that you feel good wearing!! If you feel good people will notice, and that will make your outfit extra fabulous!
My personal favorite festival outfit is this super funky silver jumpsuit . I wear it at least once at nearly every festival I attend because it's made of a soft material that feels great on. I usually add a bunch of LED accessories and face paint, and I feel pretty awesome sporting this funky festival bodysuit!
(Jumpsuits are the ultimate fun and funky festival outfit! If you want to snag one for your next festival check out my round up of the best festival jumpsuits available!)
My favorite festival accessory is my panda hat. This is the ultimate in functional and fun festival gear because it keeps me super warm, and is totally adorable (there are other cute creatures available too)!
Festival accesories can really make an outfit so here are a few awesome pieces that you may want to consider:
Just remember that clothing is a FUN part of your music festival gear, so don't stress over it! Just wear what you like and rock it!
Personal Lighting
Festivals usually go 24 hours a day, which means you will likely pull some all-nighters! To make the most of the evening festivities be sure to bring some personal lighting! Also, when it comes to cool festival stuff, multi-colored LEDs are hard to beat.
First, have a head lamp. Seriously. Porta potties are not to be navigated at night without a head lamp. Flashlights tend to fall in the potties- trust me, have a head lamp, you will thank me later. Our festival essentials kit always includes our trusty Petzl brand headlamps, which we've used for years now.
LED blinkies and accessories are a TON of fun at festivals, and I cannot recommend them highly enough! I bought Tom one of these LED ties a few years ago, and it is still one of his favorite festival accessories. I also love these 3d LED necklaces, they look crazy in the dark!
If you're looking for some LED costume pieces (and you should be because they are SUPER fun) this LED bra top is incredible, and I can't wait to get one and wear it this summer!
Now that you've had a look at the festival gear we can't live without you can grab your own essential festival gear and start packing up your festival supplies!
Want to know more about our festival experiences? Read about my crazy first trip to Burning Man (I went alone!), our volunteer experience at the Oregon Country Fair, or that time I danced all weekend at Northern Nights Music Festival!
Are you heading to EDC Las Vegas?! The camping experience there is very unique, check out this guide to make sure you're prepared with everything you need!
Did you enjoy this post? Pin it to Pinterest: