This no cooler no cooking camping food post contains affiliate links, if you click one of them we may receive a small commission at no cost to you. For more information please read our disclaimer on affiliate links.
Post Updated: February 2023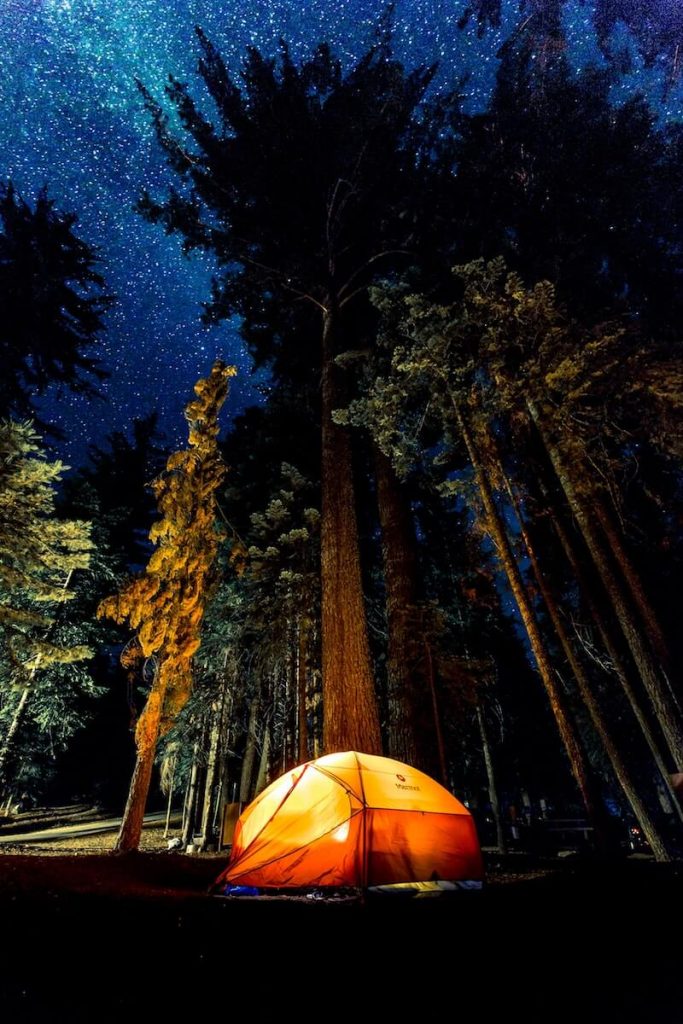 Are you heading out for a quick weekend camping trip and want to cut down on your packing list? Wondering if you can simplify your camping trip by leaving your cooler at home?
Or maybe you're heading out for a week, and you want to use all the space in your cooler for beer!
All of these are great reasons to stick with shelf stable, no cook camping food that requires no cooler and no cooking!
In this article I'll teach you everything you need to know to start camping without a cooler or kitchen, including food to bring camping without a fridge and meal plans!
Why would I want to camp without a cooler, and without cooking?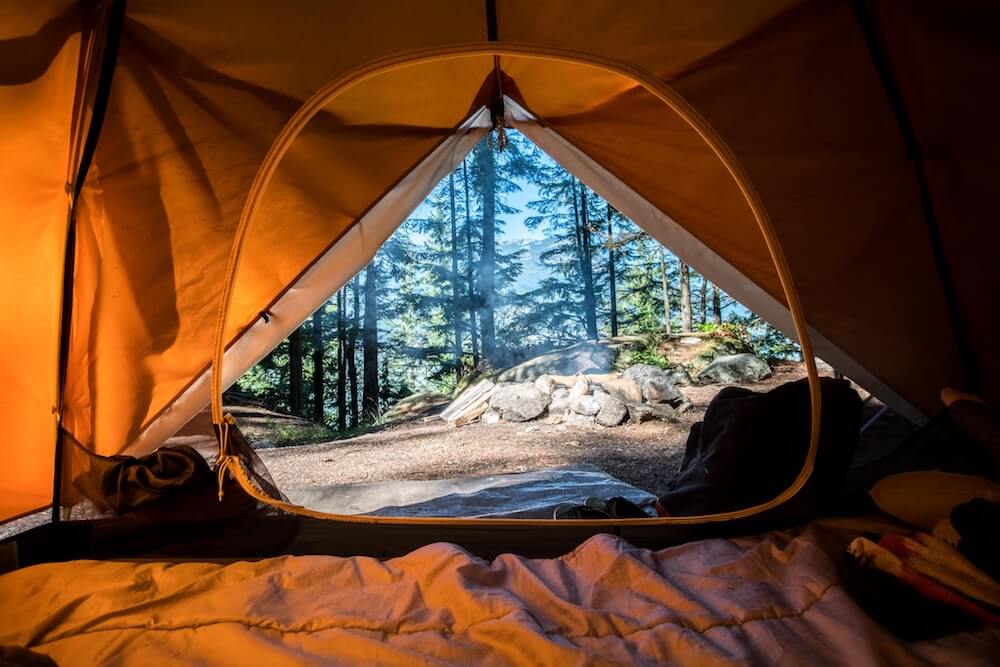 Tom and I camp a LOT. We certainly love to RV, but we do plenty of tent camping as well. One of our top goals when tent camping is to reduce the amount of gear we bring along.
Less gear means less time packing, less time setting up camp, and more time to actually enjoy nature.
One of the easiest ways to reduce your camping gear is to skip the camp kitchen!
As far as the cooler, it takes up a ton of space in the car, so you may want to skip it all together. OR, you may love to drink plenty of cold drinks while you camp, so you may want to use all of your cooler space for beverages!
In either case, you'll want to pack food that does not require refrigeration. Luckily, there are tons of delicious meals you can make from foods that don't require a cooler!
Also, if you love to RV boondock (camp in wilderness areas without hookups) like we do, then no cooler no cook food can help you extend your boondocking time by several days!
Does this mean I have to eat nothing but canned food while I camp?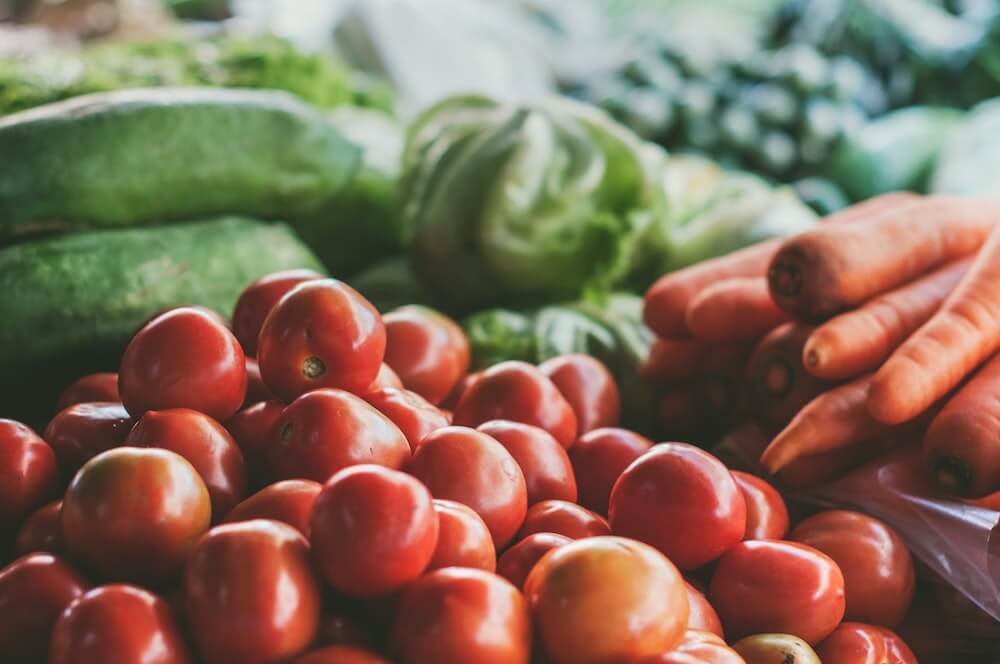 You may be imagining an entire weekend of eating nothing but trail mix and peanut butter, but don't worry! You will be amazed at how many foods will keep for several days without any refrigeration. There are plenty of fruits and vegetables that do not require a cooler.
With that said, if you want variety, and if you want to make actual meals on your camping trip you're going to eat a mix of hearty produce, and shelf stable, non perishable canned food.
Lucky for you, I've tested tons of shelf stable food over the years on my camping trips, and I've figured out the best no cook, no refrigeration foods for camping!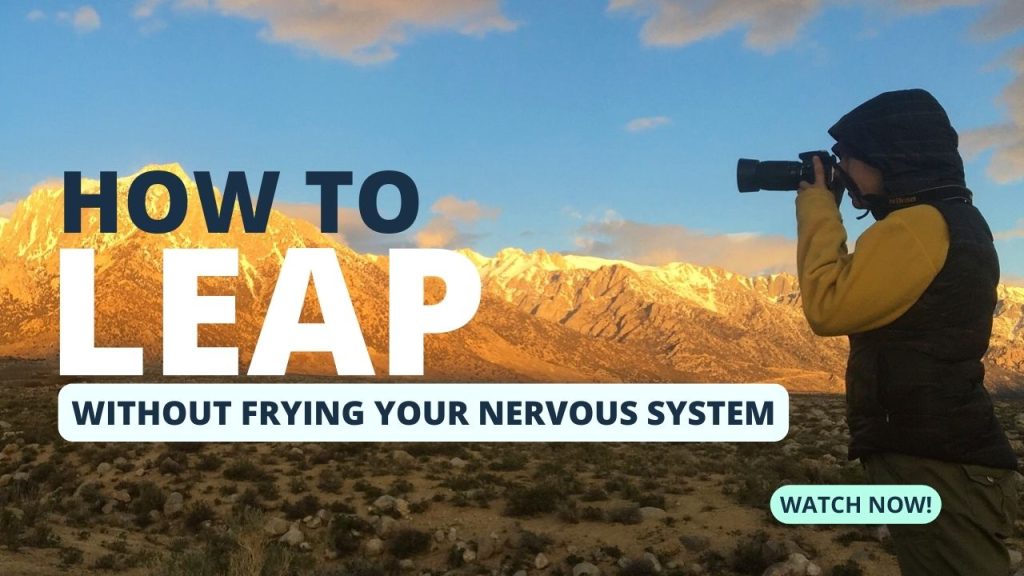 Camping Food No Cooking Meal Plan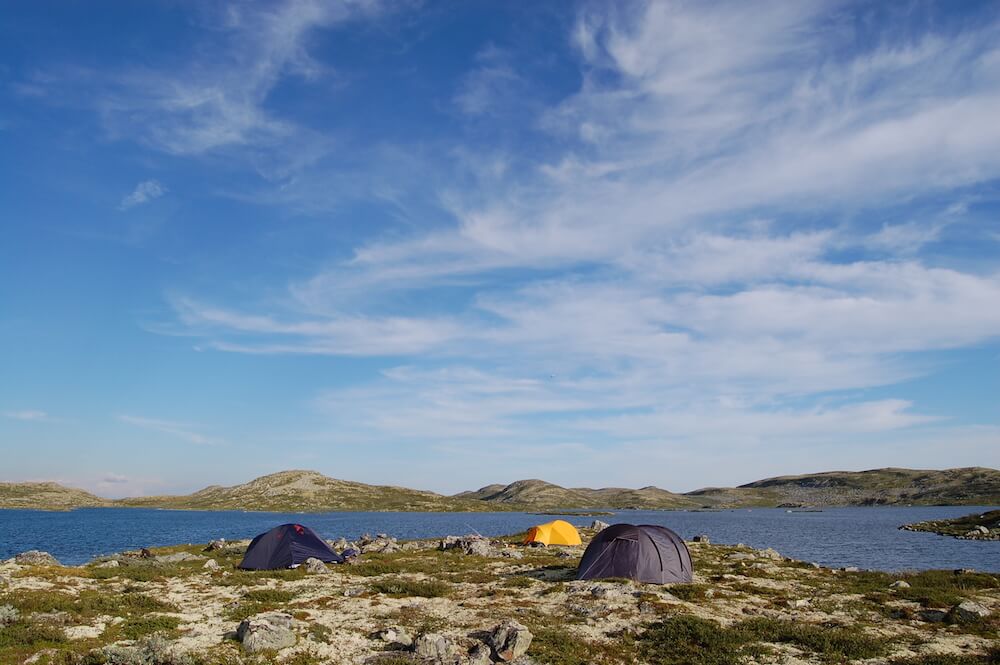 First, determine how long you'll be camping for. Certain foods keep longer than others without refrigeration, so a week-long camping trip will require different foods than a two night getaway.
Once you've decided how long you'll camp for you should determine what the weather will likely be like on your trip (we all know that weather can be unpredictable). This will determine how long your unrefrigerated produce will last.
For example, if you're going camping somewhere with cool days and cold nights you're produce will keep a lot longer than if you're camping in a hot, humid area.
For longer trips I like to make a spreadsheet of meals. The rows are breakfast, lunch, dinner, and the columns are the days of the trip. This ensures that I pack enough food without overpacking.
If you don't like spreadsheets you can easily do this on a piece of paper.
Once you've planned out your meals, make a grocery list of the ingredients you'll need. Don't forget to add some snacks to the list too!
My favorite snacks for camping are:
M&Ms (even in hot weather they won't melt!)
Pringles (because they're in a can so they won't get smashed up!)
The Best Non Perishable Food for Camping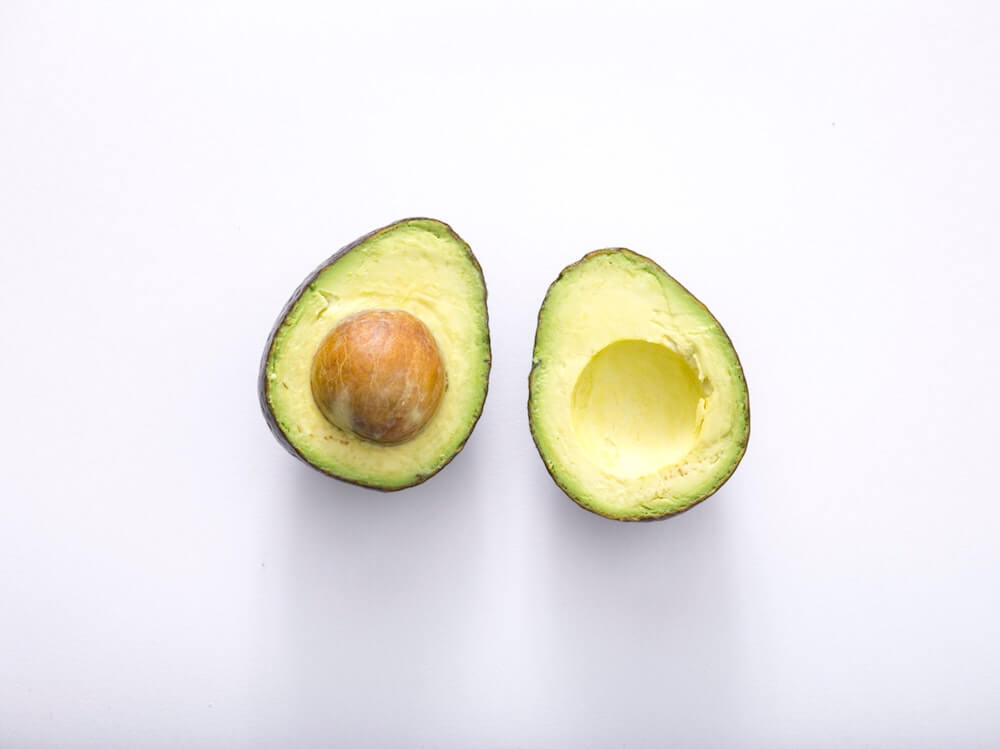 I'm going to divide this into sections- fruits, vegetables, meat, grains, dairy, and pre-mixed meals (like canned soup, for example).
Fruits
Bananas– these are especially great if you plan to hike on your camping trip. Bananas are loaded with potassium, which your muscles will love.
Oranges
Apples
Fruit Leather– These make a great snack, and are definitely a must if you're camping with kids
Dried Fruit– A great snack, and also awesome on top of granola or cereal!
Vegetables
Avocados– These are the kings of no cook camping vegetables! You can purchase a bag of hard, unripe avocados, and they will keep for days as they ripen.
If you want to eat one with dinner stick it in a paper bag with a banana in the morning, and you'll have a ripe avocado by dinner time!
Cabbage– A head of cabbage will easily keep for a week unrefrigerated. I like to use the leaves as wraps, or add them to sandwiches to add a crunchy texture!
Tomatoes– Be sure to grab tomatoes that are still a bit firm, and they will keep for 4-7 days without refrigeration!
Meat
Canned Tuna/Salmon– I'm actually allergic to tuna so I spring for the canned salmon when camping, but canned tuna is a classic shelf stable food that is very versatile.
Canned Chicken– A less stinky alternative to canned fish, and can be eaten many different ways.
Canned Ham– We use this for sandwiches, and it's a great sandwich meat alternative. Just be sure to drain it really well!
SPAM– I'm not a huge fan of SPAM, but some people really love it. I'll admit that it can be made into a decent no-cook sandwich quite easily, and I usually bring one can on camping trips.
Shelf-Stable Pre-Cooked Bacon– This is the BEST of the shelf stable camping meats. You don't need to refrigerate it until it's opened, and two people can easily eat the whole package in one meal.
Beef Jerky– This is a classic camping food, and we recommend you make your own for the best value AND the best flavor! We use this beef jerky recipe when we make it ourselves.
Grains
Granola– this makes for an awesome no-cook breakfast, especially if you mix it with dried fruit and powdered milk.
Cereal– Any cereal you like is a great camping breakfast, especially when combined with powdered or shelf-stable milk!
White Bread– I prefer whole wheat bread to white, but in my experience white bread seems to keep longer and easier in hot climates. My favorite is Texas toast style white bread because it's thick and great for sandwiches.
Peanut Butter
Dairy
Powdered Milk– when added to water this makes an awesome base for granola or cereal.
Shelf-Stable Milk Boxes– You'll usually find these in the children's juice box section of the grocery store. This is milk that is shelf stable until opened that comes in small individual boxes or cartons. It's not as portable as powdered milk, but tastes more like the regular milk you're used to!
Cheddar Cheese Block– Yes, in the grocery store these are refrigerated, but a block of hard cheddar cheese keeps very well without refrigeration for up to a week! If cheddar isn't your thing, any other hard cheese will work the same way.
Mayonnaise/Mustard/Relish Packets– The little individual condiment packets are PERFECT for camping, and allow you to make far more interesting no-cook meals! You can purchase boxes of these online, and at local restaurant supply stores like Shop n Save.
Pre-Mixed Meals
Pre-mixed, pre-cooked meals are not our favorite, but they do make no-cooler camping very simple, and we have tried many of them to find the brands that are actually decent!
Pro tip: If you want to heat up one of these meals, just point your vehicle at the sun, and put the meal package on the dashboard of your car. The sun will shine through the windshield and heat your meal!
Tasty Bites Indian Food Pouches– Trader Joe's carries these, and they are awesome shelf-stable meals that taste great even at room temperature, so no cooking necessary.
Hormel Compleats– These are very hit or miss depending on flavor, but the pasta flavors are all good. We especially like the mac n cheese, and the alfredo!
My Favorite No Cooler Camping Meals
BATS (Bacon, avocado, tomato sandwiches)
These are SO good, and an awesome alternative to the classic BLT. Lettuce doesn't keep very well outside of a cooler, and avocado adds more flavor anyway.
If you still want the crunch of lettuce in your sandwich just add some cabbage! I also like to add mayo from the shelf stable packets to these sandwiches.
Beef, Cheese, and Cabbage Wraps
Wrap up a strip of beef jerky and a slice of cheddar cheese in a cabbage leaf. These make a great snack, or a few of them make a great meal.
These are also awesome if you add in avocado!
Tuna/Salmon Salad Sandwich
This meal is where the shelf stable condiment packets really shine. I like to mix mayo, mustard and relish with my salmon to make a flavorful salmon salad sandwich.
I also add a cabbage leaf or potato chips to my sandwich for some crunch.
Avocado Chicken Boat
Cut a ripe avocado in half, and put chicken, tomato, and some cheese on the half avocado.
This is eaten like a baked potato, and it's an awesome dinner!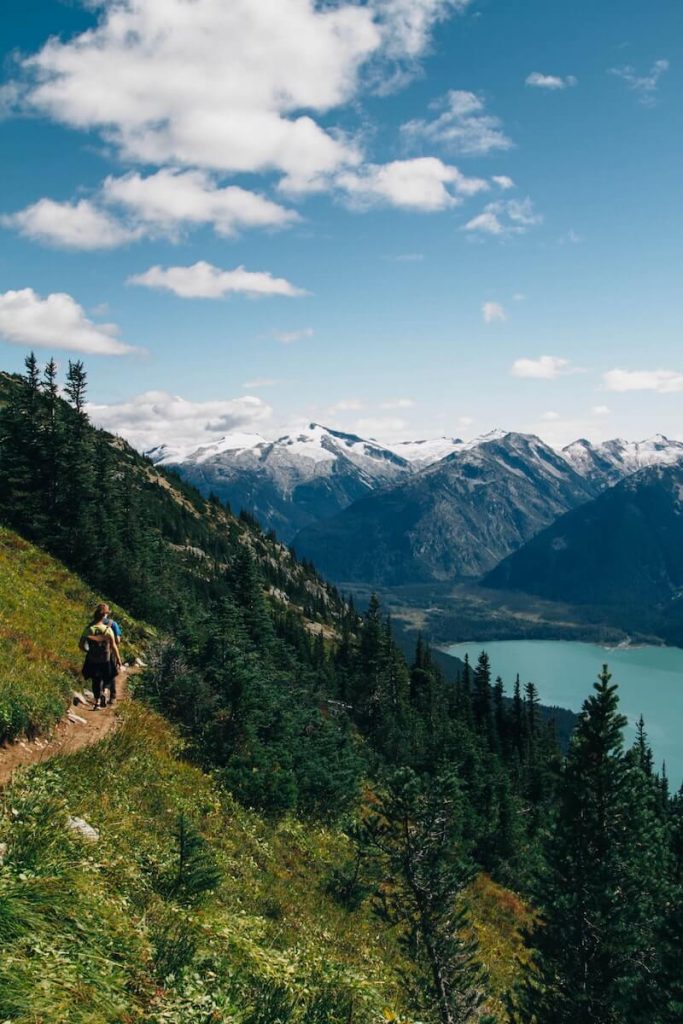 By skipping the cooler and camp kitchen you can head out on a last minute camping trip more easily than ever before!
Do you have any favorite no-cooler/no-cook camping meals? I'd love to hear about them in the comments section below.
Want to make your campsite extra comfortable? Check out our guide to campsite decor here.
Want to learn more about full time camper life? Check out our articles on living full time in a mini motorhome!
Did you enjoy this article? Pin it to Pinterest!