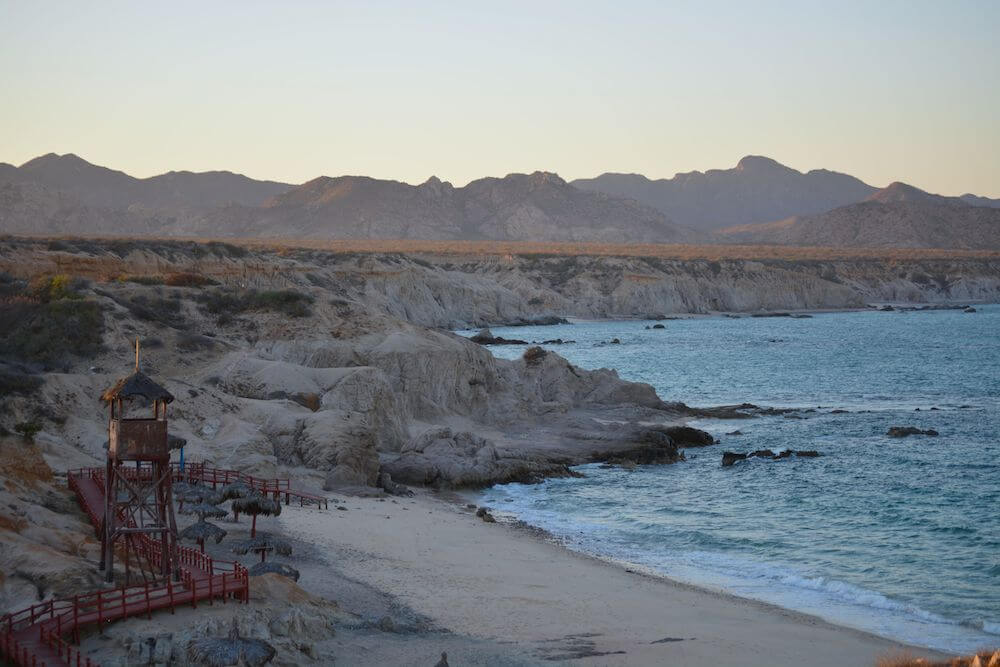 The Rolling Pack is a fast-growing travel and lifestyle blog dedicated to full time travel, camper life, and living passionately. In the last year The Rolling Pack's traffic has grown exponentially, and is currently increasing every month. Our two main sources of traffic are Google search and Pinterest.
Our readers are 55% male/ 45% female, and primarily based in the United States.
We have a strong presence on Pinterest, with our Pinterest account reaching over 440k Pinners each month.
About Us
We have been traveling North America for the past 21 months in our camper. We spend our summers traveling to a number of festivals around the western United States. When it comes to RV and festival travel there are very few questions we cannot answer, a fact our readers count on.
Brittany is the creator, designer, and editor of The Rolling Pack. Her background is in public speaking and brand ambassadorship.
How we can work together
1. Brand/Product Ambassadorship
We are always on the lookout for products and brands that will enrich our lives and the lives of our audience. When we love a product or brand we are sure to share that with our readers as our main goal is to provide value to our audience.
Through honest reviews, photographs, and SEO optimized content we are happy to promote quality products and brands that align with our niche. This review of our favorite inflatable kayak is a great example of how we promote products we believe in.
2. Press Trips
Want to attract more visitors to your destination? Let us share it with our audience!
We are always looking for new locations to recommend to our readers. Our audience has a particular interest in outdoor activities and epic natural areas. Alternatively, many of our readers are festival attendees, and we are always looking for new festivals to recommend.
Benefits of working with us:
Reach a targeted audience that is looking for destinations like yours! Our audience is primarily based in the United States, with a strong interest in outdoor adventure, RV travel, and festival travel.

Ongoing content marketing. We utilize tried and tested SEO techniques to ensure that our content receives ongoing traffic. Our articles will continue to receive new traffic and influence visitors well into the future.

Pinterest exposure- We market all of our articles across Pinterest through travel, RV, and festival-focused group boards, as well as using Tailwind Tribes for Pinterest. Pinterest content, unlike other social media channels, remains viable long term.
For an example of how we can help promote your destination visit our articles about Meow Wolf and Bandelier National Monument in Santa Fe, New Mexico.
3. Speaking Engagements
Brittany's background is in public speaking and brand ambassadorship. She is experienced in speaking to small and large audiences, and is skilled at creating engaging talks around a variety of topics.
Suggested speaking topics:
Financial benefits of RV life

Overcoming fear in order to change your life

Finding freedom through financially sustainable travel
4. Content Writing and Editing
Brittany enjoys writing quality content on a variety of topics including camper life, RV travel, animal training/stewardship, and festival life. Please contact us below if you would like Brittany to write a piece for your publication or blog.
5. Pinterest Pin Design
Designing beautiful, high quality pins takes time and experience. Brittany would be happy to create beautiful, high-quality pins for your blog. Contact us below for more information.
6. Photography
If you see a photo on The Rolling Pack that you would like to use or purchase please contact us below regarding rates and rights.
Contact us
You can contact us using the form below, or by emailing Brittany directly: brittany@therollingpack.com